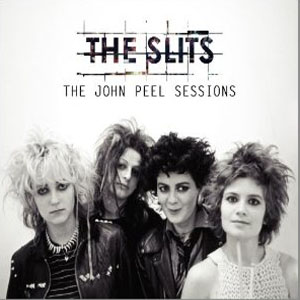 The Slits formed in 1976, when 14-year-old Ari Up recruited her friends Tessa, Viv and Palmolive to form a new all-girl punk band, with Ari on vocals.

The following year, they supported The Clash during their UK tour.

Still without a record contract, the Slits then recorded two sessions for John Peel, in 1977 and 1978. Later, after their period with Island Records, they recorded one final Peel session in 1981.

The Slits' BBC sessions have long been celebrated as favourites of John Peel's, and it is easy to hear why. In fact, the band's debut session was always hailed by Peel as "one of our first classic sessions".

These first two sessions explode with vibrant punk energy, aggression and wit. The third session, recorded just months before the band split, also pulsates with colour and life, but points clearly to the direction in which they were heading and the areas they were exploring - dub, funk, free improvisation, African music and hip-hop.

Last year, just a few months before her sad passing, Ari Up granted approval to Hux for the release of the complete Peel session recordings.

This compilation includes all three sessions, plus one previously unreleased bonus track, recorded by the band on a reunion tour in 2006.

This limited edition digipack has a 16 page booklet featuring extensive liner notes & photos.


HUX123
---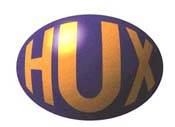 ---
Track Listing:
1. Love And Romance
2. Vindictive
3. New Town
4. Shoplifting
Peel session, recorded 19th September 1977
5. So Tough
6. Instant Hit
7. FM
Peel session, recorded 17th April 1978
8. Difficult Fun
9. In The Beginning
10. Earthbeat
11. Wedding Song
Peel session, recorded 12th October 1981
12. Vindictive
Recorded live at Monsterland, Brooklyn, 29th October 2006