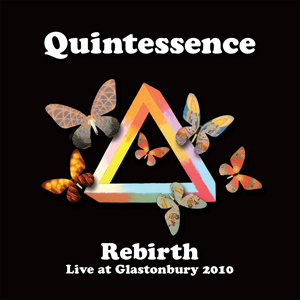 As one of the great British live groups of the hippy era, Quintessence was the very first band to play at the very first Glastonbury Festival in 1970.

Incredibly, 40 years after that Glastonbury debut, a reborn version of Quintessence was invited back to the festival by event organiser, Michael Eavis.

Fronted for this one night only by original vocalist Shiva Jones, original guitarist Maha Dev's Quintessence reforge with added horsepower the sound of the British underground.

Mixed from digital multi-track by their legendary Island-era producer John Barham, here are the highlights of that performance along with new studio pieces.

Rebirth is an album to sit proudly alongside their trilogy of 1969-71 Island Records releases.

The 16 page full colour booklet includes extensive liner notes along with reminiscences from Shiva Jones, Maha Dev and John Barham.

HUX122
---