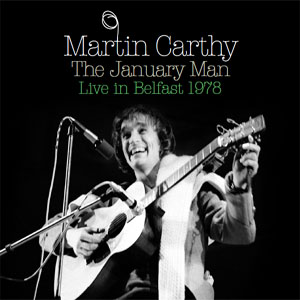 As the father figure and guiding spirit of the English folk revival of the 1960s, Martin Carthy was involved in the formation of at least three major English folk-rock bands; Fairport Convention, Steeleye Span and The Albion Band.

Paul Simon, Bob Dylan and Richard Thompson all cite Carthy as a direct influence.

In June 1998 Martin Carthy was appointed an MBE in the Queen's Birthday Honours. He was named Folk Singer of the Year at the BBC Radio 2 Folk Awards in 2002, and again in 2005.

Despite a solo career spanning several decades, 'The January Man' is the first ever official release of a Martin Carthy live solo album, and is released with Carthy's full approval.

This towering performance, recorded in FM quality in 1978, shows an artist who was a legend even then and whose brilliance is merely underlined with the passing of time.

Limited edition digipack includes booklet with extensive liner notes featuring reminiscences from Carthy himself.

4 Star review in the December issue of Uncut Magazine.

HUX119
---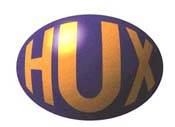 ---
Track Listing:
1. The Rainbow
2. The Worcestershire Wedding (The Old Woman All Clothed In Grey)
3. William & Nancy
4. The Trees They Grow So High
5. Willie's Lady
6. Johnny Sands
7. The Green Wedding
8. The Siege Of Delhi
9. The Plains Of Waterloo
10. The Harvest Feast Song
11. Prince Heathen
12. The January Man
13. The Bonny Black Hare


Recorded at the Sunflower Folk Club, Belfast,
20th October 1978