In a recent article for Country Music People magazine, the editor Craig Baguley called Johnny Paycheck 'the greatest singer country music has ever produced', and went on to opine that George Jones owes his vocal syling to Paycheck.

Born in 1938, Paycheck showed an early interest in country music and took up the guitar at the age of age of six. As a teenager, he hitchhiked around the country, singing in bars. Eventually he enlisted in the navy where, after a fight with a senior officer, he landed up two years in the brig.

This was typical of Paycheck's anti-authority attitude which stayed with him throughout a notorious roller-coaster lifetime of highs and lows involving drink, drugs, barroom brawls and prison sentences (in 1977, Paycheck's career single and blue collar anthem, 'Take This Job and Shove It', inspired one-man wildcat strikes all over America).

After travelling to Nashville in 1958, Paycheck performed in the bands of Porter Wagoner, Faron Young, Ray Price, and George Jones, before launching his own solo career.

In 1972, at the height of his success, Epic Records released two Paycheck albums - 'Someone To Give My Love To' and 'Somebody Loves Me'. Both titles have now been digitally re-mastered and are reissued on CD now for the first time.

The accompanying 12 page booklet includes extensive liner notes, photographs, and full lyrics to every featured track.
HUX117
---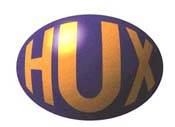 ---
Track Listing:
1. Someone To Give My Love To
2. Smile, Somebody Loves You
3. Something
4. Your Love Is The Key To It All
5. Mr Bojangles
6. Love Is A Good Thing
7. A Heart Don't Need Eyes
8. She's All I Live For
9. The Rain Never Falls In Denver
10. High On The Thought Of You
11. It's Only A Matter Of Wine
12. Somebody Loves Me *
13. Spread It Around
14. I Take It On Home
15. Loving An Angel Every Day
16. Song Sung Blue
17. Life Can Be Beautiful
18. The Woman Loves Me Right
19. Love Couldn't Be Any Better
20. It Takes A Woman's Love
21. Without You *
22. Kissing Yesterday Goodbye