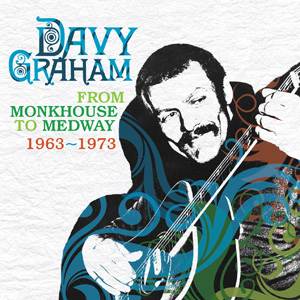 Davy Graham was one of the most eclectic guitarists of the 1960s and, with his eclectic mixture of folk, blues and jazz, was considered to be the catalyst of the British folk scene.

His legendary 'Angi' single was released in 1962 and would prove hugely influential on a generation of British folk-blues guitar heroes. But Britain was still in the pre-Beatles world of 'Light Entertainment' and Davy Graham, ahead of his time, couldn't get arrested. So closet guitar buff and radio/TV star Bob Monkhouse stepped in and funded a demo acetate which resulted in Davy's first album deal.

Now restored from a sole surviving copy, those tracks are heard here for the first time, along with a folk club set recorded in stereo from Davy's 'wilderness years' in the early '70s. The release of this CD now adds numerous otherwise unrecorded titles to Davy's unique legacy.

The accompanying booklet include extensive liner notes by renowned folk journalist Colin Harper, and an interview with Bob Monkhouse.
HUX113
---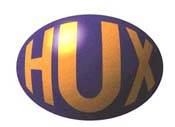 ---
Track Listing:
1. Careless Love
2. Hallelujah, I Love Her So
3. Sunset Eyes
4. Southbound Train
5. Take Five
The Bob Monkhouse Acetate, early 1963

6. One Note Samba
7. Princess Royal
8. The Brisk Young Widow
9. Sunrise, Sunset
10. Nothing To Do But Today
11. Pennies From Heaven
12. The Preacher
13. Sarabande
14. Oliver
15. [Unknown Greek Instrumental]
16. How Come You Do Me Like You Do?
17. Grooveyard
18. You've Got A Friend In Me
19. Irish Pipe Tunes
a. The Road To Lisdoonvarna
b. Lord Mayo
c. Lord Inchequin
d. Kitty's Rambles
e. The Kid On The Mountain
f. The Hunter's Purse
20. I Get A Kick Out Of You
21. Ode To Billie Jo
Medway Folk Centre, 'The Old Ash Tree' August 14 1973