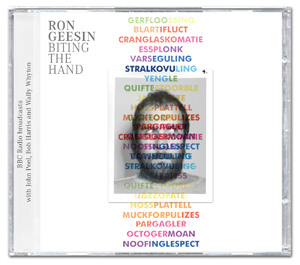 A genuine 'one-off', with a dizzying range of work, Ron Geesin's name will be familiar to many rock fans through his collaboration with Pink Floyd. Geesin worked with the band on their 'Atom Heart Mother' LP, co-writing the side-long title track of that record.

One of Britain's leading avant-garde composers and performers, Geesin began his musical career in 1962, as a member of a jazz band, and is still going strong today, working on new projects into 2008.

This double CD, compiled and re-mastered by Ron Geesin himself, features a comprehensive collection of his BBC radio session recordings, most of which have never been released before now.

The accompanying 12 page CD booklet features extensive liner notes by Ron Geesin, along with his comments and recollections of each session and rare photographs from his own archive.
Interview ( http://www.getreadytorock.com ) - opens in new window

HUX098
---
Pretty Little Faces
---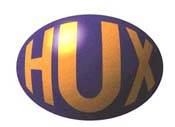 ---
Track Listing:
CD1

1. Blues Turned A Bit Green 2. Pretty Little Faces
3. Off The Left Cuff 4. Yesterday's Sheep
5. Very Nostalgic Piece 6. Devised Now
7. A Piece For Harmonium 8. John Peel introduction 9. Wind Of Life 10. Railway Sleepers
11. Whirls Of Brain 12. Rampage For Radio
13. A Piece Of Brown Paper 14. The First Piece
15. 3/4" Plywood Cover For Voice 16. John's Title
17. Out Of Your Tune + Virtuoso Piece For Banjo
18. Mr. Tape Machine, Speak With Your Heads
19. I Wonder Why

CD2

1. Ron's Notebook 2. No. 8 Scalpel Incision Foxtrot
3. Agitation In Anticipation Of Offspring Part W
4. Agitation In Anticipation Of Offspring Part X
5. Agitation In Anticipation Of Offspring Part Y
6. Duet For One String Banjo & Water Cistern
7. A Cymbal And Much Electronics 8. Got Ma Black Vest On 9. Which Way Out? Thank You
10. Two Feet And A Mouth 11. Aside From Lands Afar 12. Story 13. Chrisfarce 14. From Sevenoaks To Charing Cross 15. Geesin's 6/8ths
16. Conversation And Improvisations