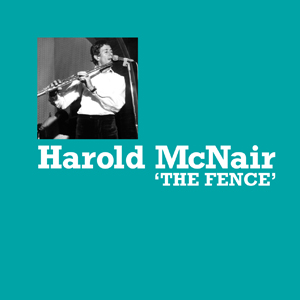 Jamaican born Harold McNair was one of the unsung heroes of the second generation of British modernists. His Parkeresque alto, Rollins-influenced tenor and truly unique flute playing astounded the London jazz scene in the early 1960s.

His flute was heavily featured on the soundtrack for Ken Loach's film 'Kes', as was his tenor saxophone on the original 1962 soundtrack theme from 'Dr. No'. Also, In addition to playing flute on most of Donovan's 1960s albums, he was a founder member of 'Ginger Baker's Airforce'.
In fact, the roll-call of his associates represents a golden age of musical interaction. Davey Graham, Blossom Dearie, Jon Hendricks, John Martyn, Magna Carta, Don Partridge, John Cameron and Alexis Korner all benefited from McNair's versatility until 1971 when his career was cut short by lung cancer at the age of just 39.

McNair's 1970 LP, 'The Fence', has always been a much sought after rarity amongst collectors. Now digitally re-mastered, this reissue features liner notes and period photographs by Val Wilmer.


HUX095

---
The Fence
---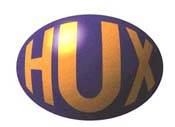 ---
Track listing:
1. The Fence (H. McNair)
2. True Love Adventure (R. Grech)
3. Early In The Morning (Trad. arr. H. McNair)
4. Scarborough Fair (Trad. arr. P. Simon)
5. Here, There And Everywhere (Lennon/McCartney)

Musicians:
Harold McNair - Sax, Flute, Electric Sax
Rick Grech - Bass Guitar
Keith Tippett - Piano
Colin Green - Guitar
Alan Branscombe - Piano
Terry Cox - Drums
Danny Thompson - String Bass
Tony Carr - Percussion

Produced by Sandy Roberton.
Originally released on B&C Records p 1970