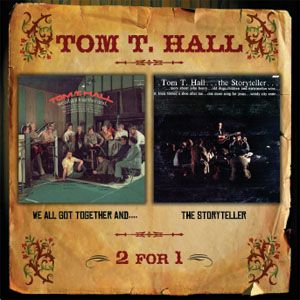 Tom T. Hall is known as a classic Country Music singer/songwriter, with a keen eye for detail and a knack for narrative. The composer of 11 #1 hits, he has written songs for dozens of country stars, including Johnny Cash, George Jones, Loretta Lynn, Waylon Jennings & Alan Jackson.

Before getting his break as a songwriter, he had studied journalism. Perhaps it was this, together with his fascination with American literature, which helped fashion Hall's erudite, cerebral yet concise and economic approach to his lyric writing.

Very early on in his career, Hall picked up the sobriquet of the Storyteller, and the title 'The Storyteller' was used for one of two albums that Mercury released in 1972, the other being 'We All Got Together And'. Both of these albums registered on the upper reaches of the country music chart in 1972.

Over the following decades, Tom T Hall went on to release several more great albums. But it is his work in the 1970s for which Hall will always be remembered, and it doesn't come any better than the two albums presented here on this CD.

Now digitally re-mastered, these two exemplary albums are now reissued together on one CD for the first time. Included here is the Country #1 song, 'Old Dogs, Children And Watermelon Wine', considered by many fans to be Hall's finest recording.

HUX091
---
Windy City Anne
---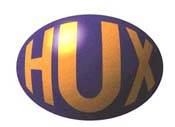 ---
WE ALL GOT TOGETHER AND...

1. Turn It On, Turn It On, Turn It On 2. Souvenirs 3.Pamela Brown 4. Bourbon Man 5. Promise And The Dream 6. She Gave Her Heart To Jethro 7. Coot Marseilles Blues 8. Monkey That Became President 9. Pratt Street 10. High Steppin' Proud 11. Me And Jesus


THE STORYTELLER

12. More About John Henry 13. When Nobody Wants Your Body Anymore 14. Windy City Anne 15. Story Of Your Life Is Your Face 16. Willy The Wandering Gypsy And Me 17. St. Louis Named A Shoe After Me 18. Old Dogs Children And Watermelon Wine 19. Rolling Mills Of Middletown 20. Grandma Whistled 21. Piece Of The Road 22. One More Song For Jesus