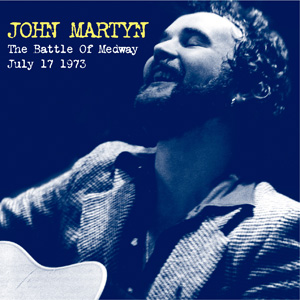 For John Martyn, 1973, when this concert was recorded, was a year of serious transition, both musically and in terms of moving once and for all away from the folk club scene and into the college and concert circuit.

'The Battle Of Medway', released with the full approval of John Martyn, captures him in blistering form, on one of his last ever solo acoustic folk club gigs.

Famed for the late-night cool of his '70s studio albums and the explosive live shows of the same era, John Martyn forged a unique path through the accepted forms of folk, jazz and rock, bringing electric power into the folk clubs and soulful balladry into the colleges.

While Live At Leeds, recorded in 1975, has long defined the man's sound during his breakthrough years on the college circuit, little has survived of his path-finding years in the folk clubs - until now.

Recorded in July 1973, in ambient stereo by club organiser Geoff Harden at Medway, Kent, in between the releases of Solid Air and Inside Out, this is the sound of John Martyn - on one of his determinedly last ever folk club gigs - frightening the living daylights out of anyone who came there expecting 'The Wild Rover'.
HUX090
---
May You Never
---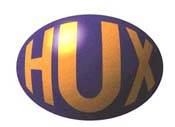 ---
Live at Medway 1973:
1. Outside In 2. Mr Jelly Roll Baker 3. Donít Wanna Know 4. May You Never 5. Singing In The Rain 6. Head And Heart 7. Seven Black Roses 8. Sugar Cube 9. Iíd Rather Be the Devil


Recorded in stereo on reel-to-reel at Medway Folk Centre in Kent, July 17th 1973.