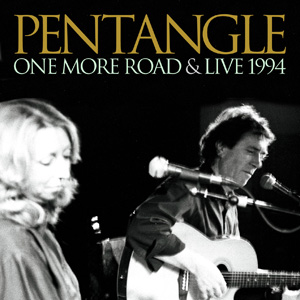 Recently honoured for Lifetime Achievement at the BBC Radio 2 Folk Awards, the legendary status of the original Pentangle is beyond question.

Less known, though, are the great albums made by the reconstituted Pentangle between 1984-94.
Built around original members Jacqui McShee and Bert Jansch, with guitarist Peter Kirtley, drummer Gerry Conway, and Nigel Portman Smith on bass, the group created a magical sound all of their own.

This double CD brings together the highlights from this Pentangle line-up; Their final studio album, the epic 'One More Road', with their swansong, 'Live 1994'. These discs capture the band performing old favourites and overlooked gems with a fantastic new energy.

As Bert Jansch recently said of the 'One More Road' album; "It more than holds its own against the classic albums made by the first line up".

Both CDs have been digitally re-mastered and are now reissued together on CD for the first time, with the full agreement of the band.

The accompanying 20 page booklet features extensive liner notes, including interviews with the band, plus an additional note by Jacqui McShee, lyrics to many of the featured tracks and rare band photos.

HUX089
---
Travelling Solo
---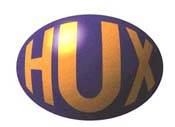 ---
Pentangle: One More Road
1. Travelling Solo 2. Oxford City 3. Endless Sky 4. The Lily Of The West 5. One More Road 6. High Germany 7. Hey, Hey Soldier 8. Willy Of Winsbury
9. Somali 10. Manuel 11. Are You Going To Scarborough Fair?


Pentangle: Live 1994
1. Bramble Briar 2. Sally Free And Easy 3. Kingfisher 4. Come Back Baby
5. When I Was In My Prime 6. Meet On The Bone 7. Travelling Solo 8. The Bonny Boy 9. Chasing Love 10. Cruel Sister11. Yarrow 12. Reynardine