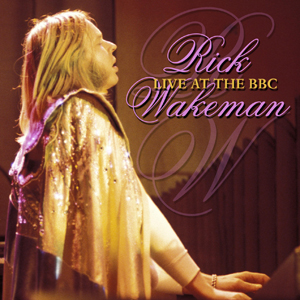 Following his departure from Yes, Rick Wakeman launched his very successful solo career, and went on to release several albums which achieved millions of sales.

Released here by full agreement with Rick Wakeman, this double CD features two 1976 BBC recordings from Rick and his band, The English Rock Ensemble.

Disc 1 showcases a previously unreleased BBC Radio 1 'In Concert' performance from London's Hammersmith Odeon. This includes an extended version of 'Catherine Howard', which will be of particular interest to fans & collectors as this track, complete with extended guitar solo, has never appeared on an official live recording before now.

Disc 2 contains the complete 'Old Grey Whistle Test' TV recording. Only part of this concert was originally broadcast by the BBC.

The 16 page CD booklet includes extensive liner notes, including comments from Rick, plus full recording details, and rare period photographs.

HUX085
---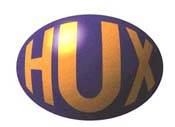 ---
Disc 1
Music Reincarnate - Part III, The Spaceman
Catherine Howard
Sir Lancelot And The Black Knight
Arthur
Music Reincarnate - Part IV, The Realisation
The Forest
Catherine Parr
The Prisoner
Merlin The Magician
BBC Radio 1 'In Concert'
Recorded at Hammersmith Odeon, London
17th June 1976


Disc 2
Recollection
Music Reincarnate - Part IV, The Realisation
Sir Lancelot And The Black Knight
Music Reincarnate - Part III, The Spaceman
Catherine Parr
The Prisoner
Merlin The Magician
BBC TV 'Old Grey Whistle Test'
Recorded at The Maltings, Farnham, Surrey
27th April 1976 p 1976 BBC


Rick Wakeman - keyboards
Ashley Holt - vocals
John Dunsterville - guitar
Tony Fernandez - drums
Reg Brooks - trombone
Martin Shields - trumpet