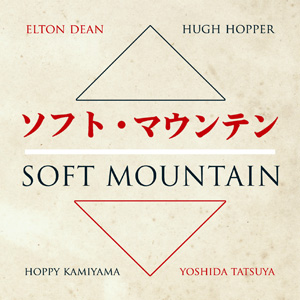 Legendary Soft Machine veterans Elton Dean and Hugh Hopper joined forces in 2003 with wildly creative keyboardist/composer Hoppy Kamiyama and master drummer, Yoshida Tatsuya to create Soft Mountain. Their debut recording is now released here for the first time.

Elton Dean & Hugh Hopper are well known amongst jazz rock fans. In addition to forming half of the 'classic' Soft Machine line-up (with Robert Wyatt & Mike Ratledge) they have also worked with Brotherhood of Breath, Keith Tippett & Long John Baldry's Bluesology (Dean) and Stomu Yamashta, Kevin Ayers & Isotope (Hopper).

Soft Mountain named themselves after Hoppy Kamiyama, whose name translates into 'God Mountain' in English. Hoppy has made about 200 CDs over a nearly 24 year career, so it's hard to say which is the greatest and most influential recording by this musician, who practically invented the modern concept of the keyboardist/composer/producer.

Tatsuya Yoshida was without doubt one of the most important drummers on the Japanese scene in the final decades of the 20th century, having spearheaded at least half a dozen of that country's most important groups, including Acid Mothers Temple & The Ruins.

This limited edition digi-pack features a liner note from Hugh Hopper.

HUX084
---
Soft Mountain Suite Pt.1
---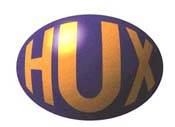 ---
Track 1: Soft Mountain Suite Pt. 1 (30.40)
Track 2: Soft Mountain Suite Pt. 2 (27.55)

Total running time: 58.40

Recorded 10th August 2003 in Tokyo, Japan

Elton Dean sax
Hugh Hopper bass
Hoppy Kamiyama keyboards
Yoshida Tatsuya drums

Music composed by E. Dean, H. Hopper, H. Kamiyama & Y. Tatsuya