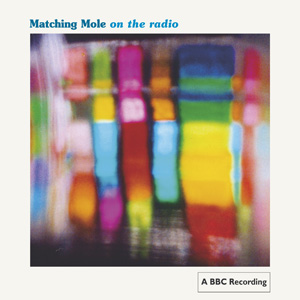 Robert Wyatt formed Matching Mole in 1972, shortly after he left Soft Machine and just before launching his solo career. Matching Mole bore some similarities to his later work with Soft Machine. In fact, Wyatt came up with the name 'Matching Mole' as a subtle pun on the French translation of 'Soft Machine' - 'machine molle'.

Matching Mole released two great albums in 1972, before Wyatt disbanded the group and set out as a solo artist. But it is this Hux compilation which Wyatt now describes as the definitive Matching Mole album.

'On The Radio' is a compilation of rare BBC recordings, including 3 John Peel studio sessions and a live concert. The band includes Dave Sinclair (ex Caravan), Phil Miller (Hatfield & The North and National Health), Bill MacCormick and Dave MacRae

This special 'digi-pack' format features an original cover photograph by Robert Wyatt, who also compiled the running order. The accompanying 12 page CD booklet features extensive liner notes by Matching Mole bassist, Bill MacCormick, plus rare period photo's and comprehensive recording details.



HUX083
---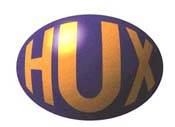 ---
1. Marchides / Instant Pussy / Smoke Signal (20:33)
John Peel Session recorded 17.04.1972.

2. Part Of The Dance (7.56)
John Peel Session recorded 17.01.1972.

3. No 'alf Measures (6.49)
4. Lithing And Gracing (7.19)
John Peel Session recorded 06.03.1972.

5. Immediate Kitten (9.59)
John Peel Session recorded 17.01.1972.

6. Instant Pussy (5.47)
7. Lithing And Gracing (4.49)
8. Marchides (6.49)
9. Part Of The Dance (6.32)
10. Brandy As In Benj (1.17)
BBC Radio 1 Live In Concert 27.07.1972

Tracks 1, 3, 4 & 6-10
Robert Wyatt - vocals, drums
Bill MacCormick - bass
Phil Miller - guitar
Dave MacRae - piano, electric piano

Tracks 2 & 5
Robert Wyatt - vocals, drums
Bill MacCormick - bass
Phil Miller - guitar
Dave MacRae - piano, electric piano
Dave Sinclair - organ