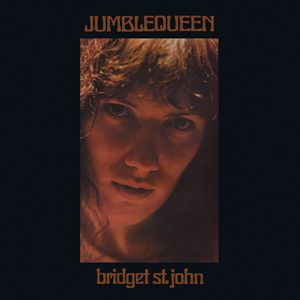 Bridget St. John was one of the first acts to be signed to John Peel's Dandelion Record label, in 1969. Bridget went on to record 3 albums for Dandelion (one of which was produced and scored by Pink Floyd collaborator, Ron Geesin. Bridget also contributed some vocals for Kevin Ayers' 'Shooting At The Moon' album.

In 1974, Bridget signed to Chrysalis Records and released her 4th album, Jumblequeen. This was a great folk-rock album, produced by Leo Lyons of the band Ten Years After. The album includes support from excellent musicians including the folk guitarist Stefan Grossman, Chick Churchill (Ten Years After) and Mike Giles (King Crimson). It also features harmony vocals from Beverley Martin.

This CD is now reissued in agreement with Bridget St John, and it includes three previously unreleased bonus tracks, recorded in 1975. 'Bumper To Bumper' features Famous Jug Band guitarist Pete Berryman and 'Grow' has Ron Geesin on piano.

This special 'digi-pack' format has an accompanying CD booklet which includes full lyrics to every track, extensive liner notes, period photographs & reproductions of the original LP sleeves.


HUX082
---
Some Kind Of Beautiful
---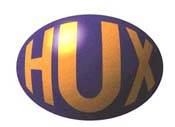 ---
1. Sparrowpit*
2. Song For The Waterden Widow
3. I Don't Know If I Can Take It
4. Some Kind Of Beautiful**
5. Last Goodnight
6. Curious & Woolly*
7. Want To Be With You
8. Jumblequeen
9. Sweet Painted Lady*
10. Long Long Time

Bonus tracks

11. 3DB Australia (Help Me Fly Again)
12. Bumper To Bumper***
13. Grow****
MUSICIANS
Bridget St.John (vocals,guitar), Chick Churchill (clavinet,piano,moog), Dave Winter (bass), Mike Giles (drums) Stefan Grossman (bottleneck)*, Bernie Marsden (guitar)**, Beverley Martyn (vocals), Pete Berryman (guitar,vocals)***, Ron Geesin (piano)****