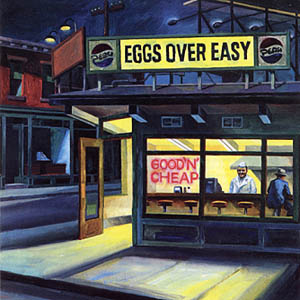 Eggs Over Easy are considered by many fans and critics to be a legendary and hugely influential group. They are widely acknowledged as the band which launched the entire British pub-rock scene. A scene which arguably paved the way for Punk Rock.

The all-American 'Eggs' originally arrived in the U.K in 1970. During their extensive touring, they perfected their signature blend of laid-back country-rock and straight-ahead, driving rock & roll that served as the template for the entire pub-rock movement.

Eggs Over Easy had a huge influence on many British bands of the period, especially Brinsley Schwarz. According to the Brinsley's Nick Lowe, the Eggs had over 100 great songs at their fingertips.

Just before they split, Eggs Over Easy recorded their lone album, Good 'n' Cheap, in 1972. This album, produced by Link Wray and the Eggs, is now thought of as a classic.

It is now reissued here with 4 bonus tracks, supplied by the band. '111 Avenue C' and 'Across From Me' were both recorded at Olympic Studios in London in 1971/72. 'Bar In My Car' was released as a single in 1974, and 'Scene Of The Crime' was recorded when the band reunited briefly in 1980.

The accompanying 16 page CD booklet includes extensive liner notes, plus an additional note by Loudon Wainwright. Also, full lyrics to every track, rare photographs & reproductions of the original LP sleeve.

HUX081
---
The Factory
---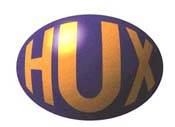 ---
1. Party Party
2. Arkansas
3. Henry Morgan
4. The Factory
5. Face Down In The Meadow
6. Home To You
7. Song Is Born Of Riff And Tongue
8. Don't Let Nobody
9. Runnin' Down To Memphis
10. Pistol On The Shelf
11. Night Flight

Bonus tracks
12. 111 Avenue C
13. Across From Me
14. Bar In My Car
15. Scene Of The Crime
MUSICIANS
Austin de Lone - piano, guitar, vocals
Jack O'Hara - guitar, bass, harmonica, vocals
Brien Hopkins - piano, guitar, bass, vocals
Bill Franz - drums