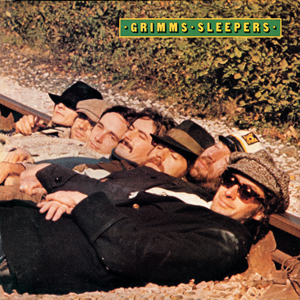 The Grimms third and final album, 'Sleepers', was originally released in 1976 and is now reissued here on CD for the first time. This disc has been digitally reproduced from the original master tapes and includes eleven previously un-issued bonus tracks, all of which are taken from the original LP recording sessions.

The bonus tracks include the first ever recording of the Neil Innes/Rutles tune, 'I Must Be In Love'. Another bonus track, 'Mouth', is notable for being the only song ever fully composed and sung by Roger McGough.

GRIMMS was a kind of super group - an amalgamation of various members of the Scaffold, Bonzo Dog Band and Liverpool Scene. The idea had been dreamt up by Scaffold's John Gorman, the first letter of whose surname stood for the G in GRIMMS, Andy Roberts, guitarist with the Liverpool Scene contributed the second initial, Neil Innes from the Bonzos the third, Roger McGough and Mike McGear (the other two Scaffolders) the relevant Ms and Bonzo lead singer Vivian Stanshall the final S.

By the time the group recorded 'Sleepers', McGear and Stanshall had left to pursue other projects. All the other original members remained, and were joined by bassist Dave Richards (ex Plainsong), keyboardist John Megginson (ex Scaffold) and drummer Timi Donald (ex Quiver).

As Andy Roberts reflects today, 'Sleepers' is by far the best thing GRIMMS ever did, no question of that'.

The accompanying 16 page CD booklet includes original LP artwork, rare group photographs and extensive liner notes, including interviews with the band members.

HUX079
---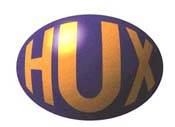 ---
1. The Worst Is Yet To Come
2. Blackest Of Blues
3. Where Am I Now?
4. House Of The Rising Sun
5. Sing Me That Song
6. Wiggle Waggle
7. Backbreaker
8. The Womble Bashers Of Walthamstow
9. Randy Raquel
10. Goose
11. Street
12. Slaves Of Freedom
13. Bluebird Morning
14. Plenty Of Time

Bonus tracks
13. Living Apart Together
14. She's Leaving Home
15. Crystal Balls
16. The Masked Poet
17. I Must Be In Love Riff
18. I Must Be In Love
19. Street
20. Mouth
21. Where Am I Now?
22. Backbreaker
23. Plenty Of Time
Musicians
John Gorman, Andy Roberts, Neil Innes, Roger McGough, John Megginson, Dave Richards, Timi Donald