Connie Smith's first two LPs were originally released in 1965 and are now reissued here together on one CD for the first time. Her debut album, included on this CD, was recently given a 5 star rating by 'All Music Guide', who said the LP "features her blowing through the Nashville Sound production like a down-home Streisand fronting The Lennon Sisters"

This new CD includes Connie's debut single, 'Once a Day', which hit the top of the Country charts, reigning as number one for eight weeks. Smith's follow-up, 'Then and Only Then', also featured here, reached number 4 in the charts.

Connie Smith became a member of the 'Grand Ole Opry' in 1965. She continues to perform with the Opry and in 1998 returned with her first LP in many years.

This '2 on 1' CD includes the original artwork and sleeve notes from both original LPs, along with rare photographs and new, updated liner notes.


HUX076
---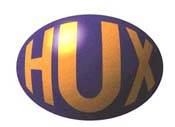 ---
1. The Other Side of You
2. Tiny Blue Transistor Radio
3. Once a Day
4. The Hinges on the Door
5. Don't Forget I Still Love You
6. Darling, Are You Ever Coming Home?
7. Then and Only Then
8. The Threshold
9. It's Just My Luck
10. I'm Ashamed of You
11. I Don't Love You Anymore
12. Tell Another Lie
13. Two Empty Arms
14. Even Tho'
15. I Thought of You
16. More to Love Than This
17. Not 'Til You Come Back to Me
18. Senses
19. I'll Be There (If You Ever Want Me)
20. Love Is No Excuse
21. I Can Stand It (As Long as You Can)
22. House Divided
23. I Can't Remember
24. I Can Turn Your World Around