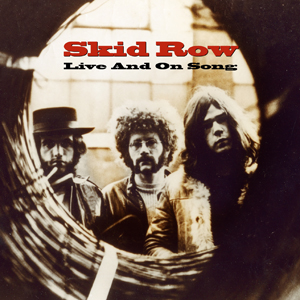 Skid Row was formed in Ireland in 1967 by bassist & songwriter Brush Shiels. The band also featured Phil Lynott on vocals, the 17 year old Gary Moore on guitar and Noel Bridgeman on drums.

Phil Lynott left after recording the bandís debut single, and went on to form Thin Lizzy. The band continued as a trio, with Gary Moore, Brush Shiels & Noel Bridgeman. Eventually, Gary Moore also left, and went on to become one of rock musicís most acclaimed guitarists.

Skid Row recorded two ultra-rare singles in 1969. These were only ever released in Ireland, on the independent ĎSong Recordsí label. Phil Lynott was the vocalist on the A side of that first single. It is his earliest and rarest recording. The B side was sung by Gary Moore, who also handled vocal duties on the A side of the second single.

All 4 sides of both singles are now released here on CD for the first time. Also included on this CD is the groupís powerful live show, recorded in London by the BBC in 1971. This recording captured the band at the peak of their improvisational powers as a concert act.

From psychedelic-influenced beginnings, the classic Skid Row sound developed as a combination of breezy country ballads, Cream-like heavy blues, angular King Crimson-ish high-volume prog rock and an overriding fascination in finding a Brubeck/Coltrane influenced, rock-based fusion entirely their own.
The CD booklet includes extensive liner notes by Colin Harper, author of Dazzling Stranger: Bert Jansch and the British folk and blues revival.
HUX075
---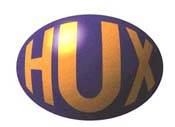 ---

1. New Places, Old Faces (03.22)
2. Misdemeanour Dream Felicity (4.30)
3. Saturday Morning Man (4.08)
4. Mervyn Aldridge (4.10)
Song Records singles, 1969

5. Christian Blues Brother (13.30)
6. Felicity (16.35)
7. Pretty Girls (02.48)
BBC Live In Concert, 1971