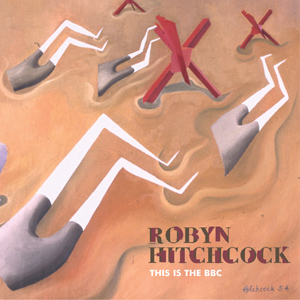 Robyn Hitchcock has the lyrical vision of a latter-day Syd Barrett and is one of England's most enduring contemporary singer/songwriters and live performers.

Hitchcock started his recording career in 1979 with the post-punk psychedelic group, The Soft Boys.

His solo discography includes over 20 albums, released over the past quarter century, culminating in the 2004 LP, 'Spooked', a collaboration with Gillian Welch and David Rawlings.

'This Is The BBC' was compiled by Robyn himself and features the best of his BBC radio sessions, recorded between 1995 & 1999.

This compilation features unreleased versions of many favourite Hitchcock originals, along with Robyn's unique interpretations of Bob Dylan's 'It Takes A Lot To Laugh, It Takes A Train To Cry' and the traditional folk tune, 'Polly On The Shore'.

The accompanying 12 page full colour booklet includes photos and paintings by Robyn, song lyrics and an original Robyn Hitchcock poem.
HUX074
---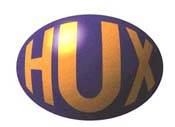 ---
1. Man With A Woman's Shadow
Mark Radcliffe session 16.2.95
2. Heliotrope
Mark Radcliffe session 14.8.96
3. De Chirico Street
Andy Kershaw session 21.8.96
4. The Cheese Alarm
5. Jewels For Sophia
Andy Kershaw session 22.9.99
6. Polly On The Shore
7. Where Do You Go When You Die?
8. I Saw Nick Drake
9. It Takes A Lot To Laugh, It Takes A Train To Cry
10. Andy Kershaw jingle
Andy Kershaw session 21.8.96
11. Birds In Perspex
12. Sally Was A Legend
13. Elizabeth Jade
14. Madonna Of The Wasps
Andy Kershaw session 22.9.99