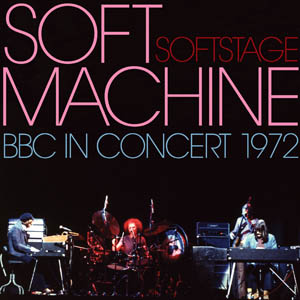 This live BBC concert was recorded at London's Paris Theatre on 20.7.1972, just a few months before the live and studio material for band's album Six was put together.

The Six album is widely regarded as a great record, but as the critic Duncan Heining says in his liner notes to Soft Stage, this CD is actually even better.

This concert was the fifth by this incarnation of Soft Machine, with Karl Jenkins joining Mike Ratledge, Hugh Hopper and John Marshall, adding his considerable skills on woodwinds and keyboards, not to mention his talents as composer.


This performance also showcases the exceptional Hopper-Marshall rhythm section. 'Slightly All The Time', from the pre-Fifth days, is almost unrecognizable. The rest of the set is a mixture of compositions, mostly bearing only minor resemblance to the originals, from Fifth and Six Album.

Although only weeks into its existence, this line-up of Soft Machine was already a very solid unit, as this performance testifies.

The accompanying 8 page booklet includes extensive liner notes & rare band photo's.
HUX070
---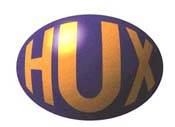 1. Fanfare
2. All White
3. Slightly All The Time
4. MC 5. Drop
6. Stumble
7. One Across
8. As If
9. Riff
10. Gesolreut
---
Recorded 20 July 1972 for BBC Radio 1 In Concert at the Paris Theatre, London.
Broadcast 2 September 1972.

MUSICIANS

Hugh Hopper - Karl Jenkins - John Marshall - Mike Ratledge