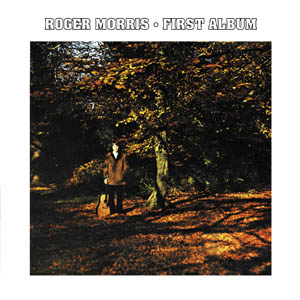 For aficionados of the exotic and the obscure, there can be nothing better than discovering a forgotten gem from a past era. Rock's rich legacy is littered with buried treasures, none more so than this magnificent country rock nugget by ROGER MORRIS, First Album.

Originally known only to a handful of collectors and experts, this record later came to the attention of many fans after being championed by a small group of music critics. In fact, this is a classic album, a work steeped in roots-y bucolic splendour, real 'sons of the pioneers' stuff with more than a hint of The Band.

Recorded in the UK in late 1971, First Album was a fine addition to the small but burgeoning British country rock scene that encompassed the likes of Matthews Southern Comfort, Quiver, Help Yourself, and Brinsley Schwarz.

Roger's band on this album features some of the finest musicians of the era, including Glenn Campbell, fresh out of Juicy Lucy (and formerly of The Misunderstood), drummer Rod Coombes, sax player Chris Mercer and bassist De Lisle Harper. Harper who has played with everyone from Gass and Bond & Brown to the Strawbs and Whitesnake also did the atmospheric brass, string and woodwind arrangements.

Ex-Family man John Weider was present on fiddle and guitar, whilst drum duties were shared additionally by Kokomo's Terry Stannard and the Greaseband's ever reliable Bruce Rowlands. The late Tommy Eyre adeptly handled most of the keyboard chores.

This is the first time this album has ever been released on CD. This issue boasts an additional four bonus tracks, which were all recorded a year after the original LP. The accompanying 12 page booklet includes comprehensive liner notes and full lyrics to every track
HUX068
---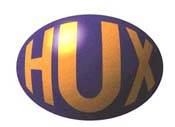 1. Taken For Granted
2. The Vigil
3. Golightly's Almanac
4. Showdown
5. All My Riches
6. The Trail of Tears
7. Northern Star
8. Livin' on Memories
9. Poor Lucy
10. First Snow
11. Let The Four Winds Blow
12. Idaho

Bonus tracks

13. Mississippi Story
14. Down the Meadow
15. The Number I Need
16. Copenhagen Moon
---
MUSICIANS:
ROGER MORRIS - piano, guitars, vocals LISLE HARPER - bass - BRUCE ROWLANDS, TERRY STANNARD, ROD COOMBES - drums - TOMMY EYRE - piano, organ, piano accordion - KEITH WEST - guitar, vocal harmonies - GLEN CAMPBELL - pedal steel guitar - JOHNNY ALMOND, CHRIS MERCER - saxes - JOHN WEIDER - guitar, fiddle JOHN TUCK - vocal harmonies