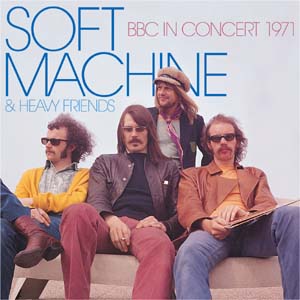 This is a live session recorded for the BBC at London's Paris Theatre on March 11th 1971. John Peel introduced the concert as being by "Soft Machine and Heavy Friends". 

This is a unique recording in that, for this BBC session, the band augmented and fragmented and performed with other great jazz musicians, including Ronnie Scott on tenor sax.

It actually begins with the Elton Dean Group (which a year later evolved into 'Just Us') - Dean, Mark Charig, Neville Whitehead and Phil Howard - plus Mike Ratledge on electric piano. Then Dean, Ratledge and Howard are joined by Hugh Hopper and Robert Wyatt. 

The 30-minute plus medley is by the regular Dean-Ratledge-Hopper-Wyatt quartet. For the last three numbers within the medley, Soft Machine is augmented by Ronnie Scott on tenor sax, Mark Charig on cornet, Paul Nieman on trombone and Roy Babbington on bass. A very strong performance that features some of the most jazz-oriented music Soft Machine ever produced.

The final track is a previously unreleased recording of 'Slightly All The Time/Noisette', which was performed by the Soft Machine quartet as an encore to this concert.

The accompanying 12 page colour booklet includes brief notes from Robert Wyatt, Hugh Hopper and Elton Dean, who all recall their own memories of this recording. Also featured in the booklet are further extensive liner notes and band photographs.
HUX067
---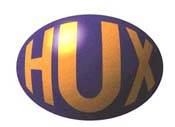 1. John Peel introduction (1.01)
2. Blind Badger (10.07)
3. Neo-Caliban Grides (5.42)
4. Out Bloody Rageous (excerpt) Eamonn Andrews All White Kings and Queens Teeth Pigling Bland 10.30 Returns to the Bedroom (31.58)
5. Slightly All The Time (excerpt)/Noisette (6.01)


---
Recorded 11.03.71 Paris Theatre, London
Broadcast 21.03.71
MUSICIANS:
Track 2 Mark Charig, Elton Dean, Phil Howard, Mike Ratledge, Neville Whitehead
Track 3 Elton Dean, Hugh Hopper, Phil Howard, Mike Ratledge, Robert Wyatt
Track 4 Elton Dean, Hugh Hopper, Mike Ratledge, Robert Wyatt, Roy Babbington, Mark Charig, Paul Nieman, Ronnie Scott, Neville Whitehead
Track 5 Elton Dean, Hugh Hopper, Mike Ratledge, Robert Wyatt
---