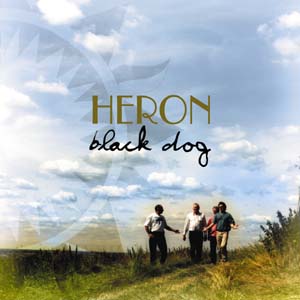 Heron originally formed in England in 1968 and have since been described in the pages of Mojo magazine as one of the most collectable bands around, with their original vinyl albums now fetching upwards of £150.

Thirty years after their original formation, Heron recorded this new album in the village of Black Dog in Devon, England. As keyboardist Steve Jones put it, "reliving our past but bringing it up to date". The band has retained its unmistakably English sound and the songs are as unique as ever; still as relevant today as they were 30 years ago. 

Like many of their earlier albums, Black Dog was recorded outdoors and has a unique musical style of simple, pastoral, folk-rock, with a gentle, 'English summers day' feel. It's a delightful record, which will thrill fans of the original band and deservedly win them a coterie of new followers.

This new album has a booklet which includes a full history of the band, along with profiles and photographs.
HUX066
---