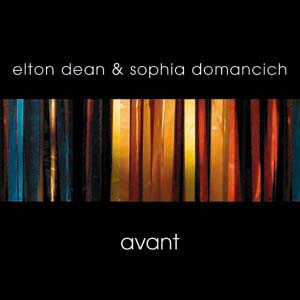 Former Soft Machine sax-man Elton Dean began his professional career with Long John Baldry's Bluesology in 1967. He later helped to form the Keith Tippett sextet before going on to play a crucial role in Soft Machine between 1969 &1972.

The French pianist Sophia Domancich has worked with Elton on and off over the past 20 years. During this time, she has become closely associated with the Canterbury scene and has played with most of the key figures of the genre, including Pip Pyle, Hugh Hopper, Richard Sinclair, Phil Miller & Didier Malherbe.

'Avant' features a recording of a live concert which the duo performed in France last year. This fully improvised show was the first time they had ever performed as a duo. 

The accompanying full colour booklet includes a brief note from both Elton and Sophia.
HUX063
---