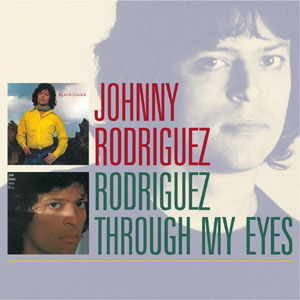 Johnny Rodriguez was the first successful Latin American country music singer, infusing his music with Latin sounds, and even singing verses of songs in Spanish. Throughout the 1970s and 1980s, he was one of country musicís biggest male stars, recording a string of hit singles.
His songs are stories of the heart and of the spirit; they report from the edge of heartbreak on a world of fevered intensity ... moody, thoughtful and passionate. The two albums on this CD were originally released in 1979 & 1980 and are now being reissued here together on CD for the first time.
With his unique writing ability, sincere way with a song and honest approach to country music, Johnny Rodriguez emerged as one of the most important country artists to hit Nashville in the early 1970s. When it comes to singing a country song, hardly anyone does it better than he does. As you listen to this pair of albums, youíll hear how that formerly boyish voice had toughened and become more mature. The songs selected are not only suited to his voice, but to his world; the Southwest of dance halls, mesquite, and barbecue, of car radios and outdoor dances.



HUX144
---