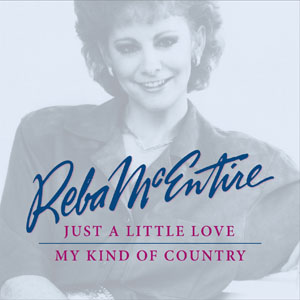 Reba McEntire currently stands as the most successful female country singer of all time. Dolly Parton is arguably better-known, Patsy Cline was perhaps more influential and Kitty Wells, Tammy Wynette and Shania Twain might all stake a claim. But for sheer consistency, re-invention and overall album sales, Reba McEntire remains way out in front.

In an astonishing run throughout the 1980s and 1990s, Reba sold over 33 miliion albums. During this period she released 22 number one hits and released five gold albums, six platinum albums, two double-platinum albums, four triple-platinum albums, a quadruple-platinum album, and a quintuple-platinum album.

Reba's first album for MCA Records, 'Just A Little Love', was originally released in 1984. This showcased a fuller, more varied sound than she'd had previously. The following year saw her working with (Alabama producer) Harold Shedd on her new album, 'My Kind Of Country', which delved into Reba's own musical heritage.

Both albums are now reissued here together on CD for the first time. The accompanying 16 page booklet includes photographs, extensive liner notes and complete lyrics to every featured track.



HUX142
---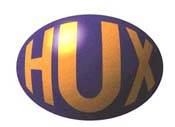 ---
Track Listing: (2 on 1 CD)
1. Just A Little Love
2. Poison Sugar
3. I'm Gettin' Over You
4. You Are Always There For Me
5. Every Second Someone Breaks A Heart
6. Tell Me What's So Good About Goodbye
7. He Broke Your Memory Last Night
8. If Only
9. Congratulations
10. Silver Eagle
11. How Blue
12. That's What He Said
13. I Want To Hear It From You
14. It's Not Over (If I'm Not Over You)
15. Somebody Should Leave
16. Everything But My Heart
17. Don't You Believe Him
18. Before I Met You
19. He's Only Everything
20. You've Got Me (Right Where You Want Me)