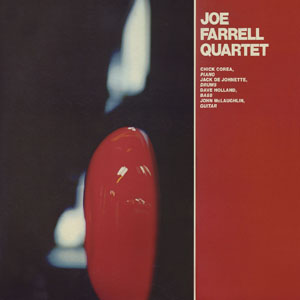 As an in-demand jazz musician of the 1960s, Joe Farrell recorded with Charles Mingus, Dizzy Reece and Jaki Byard before embarking on his own successful solo career.

Now reissued on CD for the first time, this was Joe Farrell's first LP under his own name and it has subsequently become known amongst jazz aficionados as a classic album.

On this recording, Farrell switches between tenor, soprano, flute, and oboe, while being joined by a notable back-up crew, who were on loan from Miles Davis' group.

Recorded in 1970 Joe Farrell's band here is comprised of John McLaughlin, Chick Corea, Dave Holland and Jack De Johnette.

This album is now reissued by Hux Records in a full colour 6 panel digipack, which reproduces the album's original cover artwork.

HUX140
---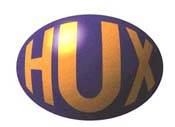 ---
Track Listing:
1. Follow Your Heart (6.50)
2. Collage For Polly (2.30)
3. Circle In The Square (7.05)
4. Molten Glass (5.00)
5. Alter Ego (1.20)
6. Song Of The Wind (5.50)
7. Motion (5.10)
Band line-up
Joe Farrell - Soprano and Tenor Sax / Flute / Oboe
John McLaughlin - Guitar
Chick Corea - Piano
Dave Holland - Bass
Jack De Johnette - Drums