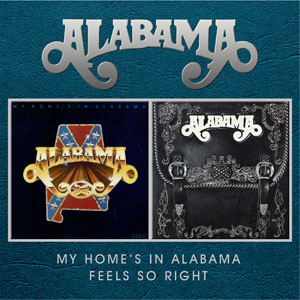 ALABAMA was the first country music supergroup. Their total album sales topped 70 million, placing them among the top-five best-selling country music acts of all time; and among the 20 best-selling recording acts of all time in the United States.

These two albums, originally released in 1980 & '81, have now been digitally remastered. The 12 page booklet includes extensive liner notes, band photographs and full lyrics to
every song.

Two tracks featured here - Tennessee River and Why Lady Why - were the band' s first two number one hits, and laid the foundation for what became one of the most impressive popularity runs in country music history.

Alabama retired from the road after a sold-out 2003-2004 Farewell Tour. For more than twenty-five years the four-man band had stood tall as the pre-eminent American country-rock band. Alabama' s sales history and list of awards and accomplishments in its 25-year history are staggering. In 2005 they were inducted into the Country Music Hall of Fame, a much deserved accolade for Alabama' s unmatched longevity in the country music marketplace.


HUX132
---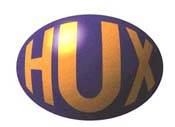 ---
Track Listing:
1. My Home's In Alabama
2. Hangin' Up My Travelin' Shoes
3. Why Lady Why
4. Getting Over You
5. I Wanna Come Over
6. Tennessee River
7. Some Other Place, Some Other Time
8. Can't Forget About You
9. Get It While It's Hot
10. Keep On Dreamin'
11. Feels So Right
12. Love In The First Degree
13. Burn Georgia Burn
14. Ride The Train
15. Fantasy
16. Hollywood
17. Old Flame
18. Woman Back Home
19. See The Embers, Feel The Flame
20. I'm Stoned