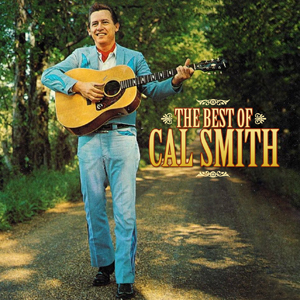 Singer CAL SMITH is the possessor of a warm, comforting baritone who had a significant presence in the US country music market, especially during the 1970s. This sixteen track compilation covers his MCA years from 1973 to 1978, his best and most successful period.

As a member of Ernest Tubb's band during the 1960s, Smith's big break came when Tubbs helped to get him a solo record deal of his own in 1966, with Kapp Records. From 1967-1970, Smith had eight chart singles on the Kapp label.

In 1970, Smith signed with MCA Records, and embarked on his most successful period, which included his first number 1 hit: 'The Lord Knows I'm Drinking'.

Smith's next number 1 single, 'Country Bumpkin', became his career record and signature song, and was a perennial favourite for years to come. It was also voted the Country Music Association's 'Song Of The Year' in 1974.

His third number 1, 'It's Time To Pay The Fiddler', established Smith as a firm favourite amongst fans of pure country music.

All three of these number 1 hits are included here on this 'Best Of' compilation. Many of these songs are now released on CD for the first time.

This CD compilation has been digitally remastered by Ron Geesin. The booklet includes extensive liner notes, photographs and full lyrics to every track.

HUX110
---