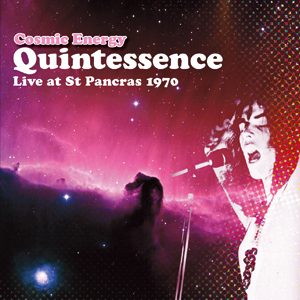 Cosmic Energy - Live At San Pancras 1970 is one of two complementary new releases from Hux Records, comprising 3 ½ hours of previously unreleased material licensed from the Island Records archive.

Quintessence recorded five albums (for Island and RCA) between 1969-73 - all five are currently available on CD.

This is the first ever 'new' Quintessence material unearthed - and doubles at one stroke the quantity of vintage Quintessence music available.

Sound quality - recorded and preserved on 16-track multitracks - is extraordinary.

Mastered by Cormac O'Kane, responsible for the sound on Sanctuary/Universal's widely acclaimed Pentangle box set and for numerous BBC soundtracks.

36 page full colour booklets designed by Mark Case, award-winning graphic designer.

Includes 18,000 word group history and chronology from music biographer Colin Harper.

Released with the blessing and co-operation of former group members Phil 'Shiva' Jones and Dave 'Maha Dev' Codling.

A hugely acclaimed live act at the time, this is the first time a full Quintessence live album (let alone two) has ever been released.
HUX108
---

Jesus, Buddha, Moses, Gauranga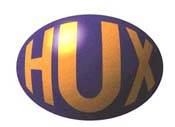 ---
Track Listing:
1. Giants (19:51)
i) Giants
ii) St Pancras
iii) Oh Mother
iv) Giants (reprise)

2. Twilight Zones (6:04)
3. Sea Of Immortality (4:30)
4. Jesus, Buddha, Moses, Gauranga (5:48)
Giants Suite (38:18)
5. Giants
6. Pearl
7. Freedom
8. Narain
9. Giants (reprise)
Running Time: 74:36