Based in Dublin, Dr Strangely Strange were friends and contemporaries of the Incredible String Band, whose producer Joe Boyd signed them to his Witchseason management and production company in 1969. This first album originally came out in mid 1969 on Island Records.
Over the years, Kip has acquired a considerable cult status; in 2007, Record Collector Magazine proclaimed it one of the UK's 'hundred most collectable progressive rock records.'

Previous CD reissues of Kip have been of variable quality, but we have now set matters right with this special Collectors' Edition. Using the tape restoration skills of the Audio Archiving Company, we have re-mastered the album directly from the original stereo mixes and added four previously unheard bonus tracks, taken from the original studio sessions. Belying the age of the tapes, the sound quality is sparkling.

Music historian Adrian Whittaker, responsible for our well-received archive Strangelies release Halcyon Days, has put together a lavish accompanying booklet including a history of the band, new interviews with the band members, Joe Boyd and writer Iain Sinclair, full lyrics to the songs and many previously unseen photographs.




HUX104
---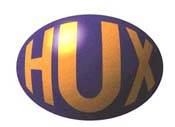 ---
Track Listing:
1. Strangely Strange But Oddly Normal
2. Dr. Dim And Dr. Strange
3. Roy Rogers
4. Dark Haired Lady
5. On The West Cork Hack
6. Tale Of Two Orphanages
7. Strings In The Earth And Air
8. Ship Of Fools
9. Frosty Mornings
10. Donnybrook Fair
Bonus tracks
11. Mirror Mirror (Kip version)
12. On The West Cork Hack (alternate take)
13. Strings in the Earth and Air (instrumental mix)
14. Strangely Strange but Oddly Normal (alternate take)