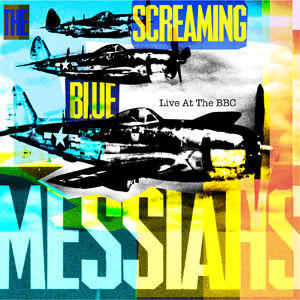 The Screaming Blue Messiahs was a high-octane British power trio who breathed excitement and danger back into the music scene of the mid 1980s. Drawing on the influences of Chicago blues, punk, rockabilly and British rhythm'n'blues bands like the Pirates and early Dr Feelgood, the Messiahs delivered a pulverising and brutal brand of rock'n'roll wholly of their own making.

Centred around one of the most muscular, well-oiled rhythm sections in the business, bassist Chris Thompson and drummer Kenny Harris, the band was completed by gonzo front man, singer and guitarist Bill Carter.

Though formed in London, the group was obsessed with American culture. References to cars, religion, politics, guns, films and TV littered their best work. Spiked with a dash of deranged humour, the Messiahs proved utterly irresistible to post-punk audiences and, thanks to relentless gigging, built up a worldwide base of rabid fans.

This collection brings together some of their best work for BBC radio. There are red-hot, vintage studio sessions for DJs Andy Kershaw and Janice Long from 1985 and 1987 respectively, whilst a BBC concert from early '85 reveals just what a powerful live band they were from the start. Just feel that raw energy and electricity! British rock was tragically robbed of one of its most resilient flame keepers when the group had to call it a day in 1990.

This CD has been released with the full approval and co-operation of the Screaming Blue Messiahs. The CD cover was designed SBM mainman Bill Carter, and the booklet features photographs from the band's own archive, plus extensive liner notes.

HUX103
---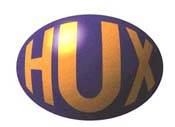 ---
Track Listing:
1. (intro)
2. Good And Gone
3. Vision In Blues
4. Growing For Gold
5. Tracking The Dog
6. Let's Go Down To The Woods
7. Happy Home
8. Holiday Head
9. President Kennedy's Mile
10. Destroyer
11. Wild Blue Yonder
12. Twin Cadillac Valentine
BBC Radio 1 'In Concert'
Paris Theatre, London 30th March 1985
13. Good And Gone
14. Tracking The Dog
15. Talking Doll
Andy Kershaw session 14th June '85

17. I Wanna Be A Flintstone
18. Big Brother Muscle
Janice Long session 4th November '87