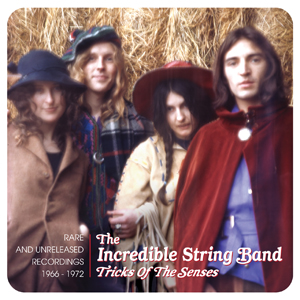 One of the most engaging groups to emerge from the esoteric 1960s was the Incredible String Band. Basically the duo of Mike Heron and Robin Williamson, its sound was comprised of haunting Celtic folk melodies augmented by a variety of Middle Eastern and Asian instruments.

Tricks Of The Senses is a double CD compilation of unreleased or rare Incredible String Band material from the Witchseason and Island Records archives, and represents a fascinating alternative history of the band. ISB's Robin Williamson and Mike Heron were fully involved in this project from the start, and were both impressed by the quality of the material that was unearthed.

The opening track here, Leadbelly's 'Relax Your Mind', is taken from the band's own 1966 rehearsal tape, and is the source of the earliest surviving two-man ISB material.

'Lover Man' (with Danny Thompson on string bass) is an unreleased song from the band's second album, 5,000 Spirits. 'All Too Much For Me' & 'The Iron Stone' are outtakes from the band's Wee Tam LP. The remainder of disc 1 features previously unreleased recordings from a 1968 US radio session.

The second CD starts with 'Penwern', an instrumental which was not used for the 1969 Be Glad film soundtrack for which it was originally recorded. 'El Ratto' & 'Long Long Road' are both previously unreleased recordings from the ISB's 1970 song & dance extravaganza, U, which was performed at London's Roundhouse Theatre.

'All Writ Down' is an alternative stereo version, featuring an additional verse. 'Queen Juanita' is a rare outtake from the band's I Looked Up album issued only on a long-deleted 1976 compilation. 'Poetry Play # 1' is a previously unreleased 1971 recording. The final two tracks are outtakes from the Earthspan sessions, recorded in 1972.

The accompanying 28 page booklet features exhaustive liner notes, including a detailed story about the background to this project.
HUX100
---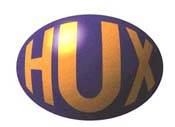 ---
Track Listing:
CD 1
1. Relax Your Mind
2. Lover Man
3. All Too Much For Me
4. The Iron Stone
5. The Head
6. Douglas Traherne Harding
7. See All The People
8. Maya
CD 2
1. Penwern
2. El Ratto
3. Long Long Road
4. All Writ Down
5. Queen Juanita
6. Poetry Play # 1
7. Secret Temple
8. Curlew